Machined Shafts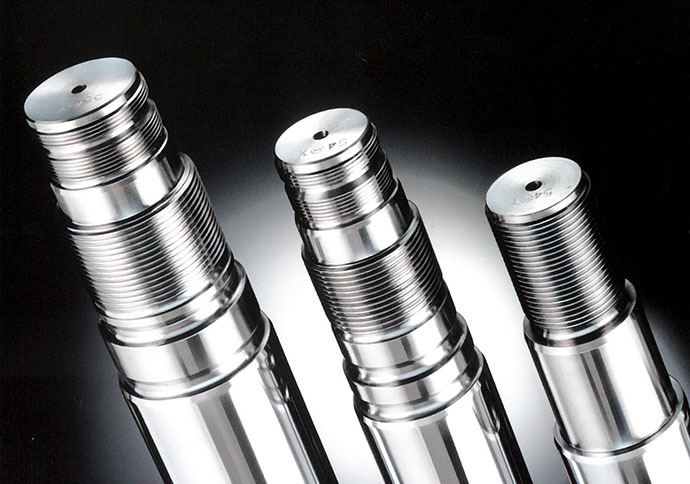 Precision shafts, which are used primarily for hydraulic components and civil engineering and building equipment parts, are machined with high precision. Machined shafts are produced by the latest machining facilities. After applying induction hardening and hard chromium plating treatment, they are used in industry.
Major items
Cold finished steel bars
We can make proposals in accordance with customer demand. Please feel free to contact us for consultation.
Plating shafts
Steel grade
S45C, S45CQT, KNR75, SCM435 and QT (carbon steel, heat-treated steel, non-heat treated steel, chromium-molybdenum steel)
* Corresponding to JIS G 4051, G 4053, and soon.
Dimensions
8 to 100 x 3,000 L (Basic length: 3,000 L)
Machined shafts
Lathe machining
| | |
| --- | --- |
| Machining diameter | 25mm to 230mm |
| Machining length | Approx. 6,000 L |
Plating
| | |
| --- | --- |
| Machining diameter | 8mm to 200mm |
| Machining length | Approx. 5,000 L |
Manufacturing process