Production System We have the capability to meet the
demands for all kinds of shafts.
01
We understand the lead time through our integrated production control system.
We perform centralized control of each process schedule by issuing a code for each lot.
The timely delivery system is continuously maintained as the necessary time from order to delivery is accurately understood.
Moreover, we are further shortening the lead time, improving our capability for responding to demand and proposing cost reductions.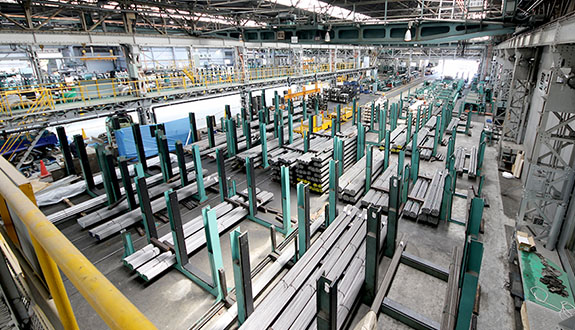 02
We rationally manufacture products according to functions and lots by fully using various lines.
Using various facilities and equipment including the drawing, heat treatment and polishing lines, we create the production process according to the lot and functionality required for shafts. The cost can be also reduced by promoting more efficient production processes. Thus, we can produce shafts that meet many conditions.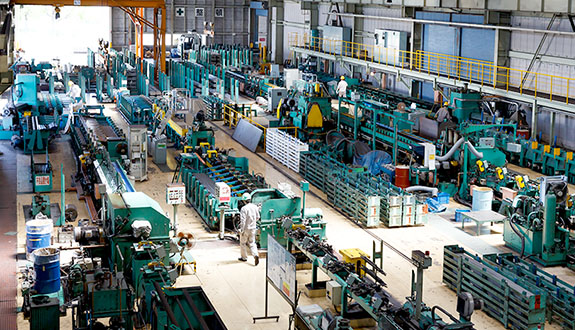 03
We possess and manage about 10,000 dies to produce a rich variety of shafts.
Based on results from longtime shaft manufacturing, we possess and manage about 10,000 dies. To produce stable products, we measure the dimensions of die products that increase their sizes as they continue to be used, utilizing the latest measuring instrument. The dimensions are thoroughly controlled for up to 0.001 mm of the internal diameter in order to improve the dimensional accuracy of products. We also meticulous maintain our used dies.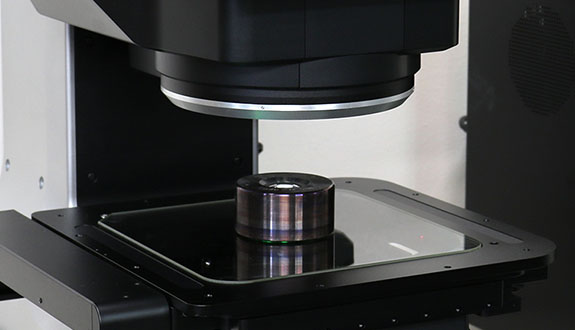 04
We provide machined products that meet customer needs thorough technological collaboration with affiliated companies.
If further machining is required for manufactured shafts, we meet such requirements through collaboration with affiliated companies that have reliable technological capability. We perform the processing corresponding to the order required for products, such as plating for enhancing rust prevention, corrosion resistance, wear resistance and hardness.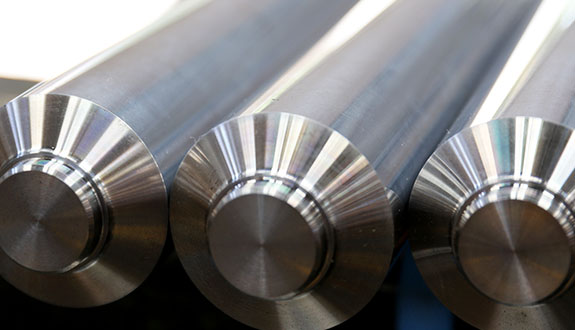 05
We hold thorough interviews with customers to supply high-quality products.
At Kyodo Shaft, our policy is to bring the products as close to customer demand as possible.
To that end, we hold thorough interviews with customers to understand the product characteristics that each customer seeks.
Since our salespeople visit places throughout Japan, we can offer thorough consultations to customers located far away.
By repeating the prototype development, we can achieve the supply of optimal products.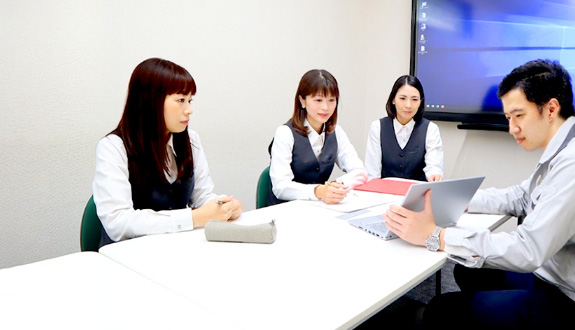 List of facilities
*Click the image to display detailed images.
Continuous drawing bench 4units

Drawing bench 2units

Heat treatment furnace 4units

Wire drawing machine 10units

Straightening machine 5units

Cutter 2units

Chamfering machine 2units

Grinding machine 5units

Pickling equipment 1units
Manufacturing process
Cold Finished Steel Bars (Bar to Bar)

Cold Finished Steel Bars (Coil to Bar)

Wires for Cold Forming (Coil to Coil)

Ground & Polished Steel Bars

Machined Shafts