Quality Control Thorough quality assurance that
enhances reliability and security
01
We guarantee surface flaw products according to the required quality level.
"We perform eddy current inspections on our shaft products as necessary to guarantee against flaws on product surfaces for up to 0.1 mm in depth. Also, in order to meet more demanding reguirements, we add a polishing process for further guarantee against flaws."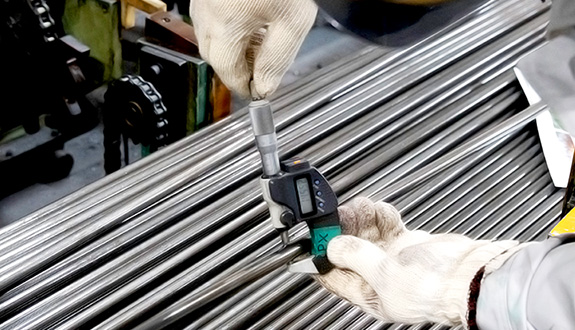 02
We do not overlook defects inside steel products to supply products that provide security to our customers.
Steel products containing lead may have defects inside such as inclusions even though there are no flaws on the surface.
We perform ultrasonic inspections as necessary to detect internal defects for up to 0.5 mm.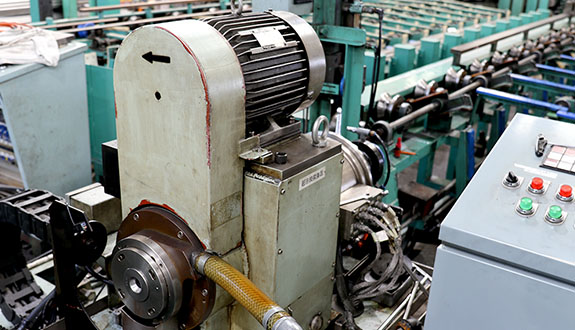 03
We control invisible quality for decarburization, carburizing, microstructure, etc.
Decarburization, carburizing and microstructure, which change due to heat treatment, greatly affect the characteristics of materials.
Therefore, we have introduced the latest microscopes and perform daily quality and level control.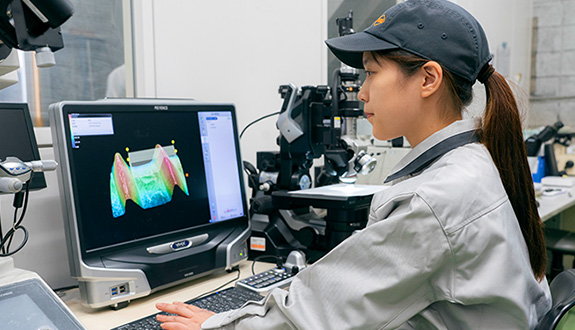 04
We supply reliable products that meet the demanding standards of the automobile industry.
High-level products in all respects, including defects and dimensions, are required for wires and shafts used in the automobile industry. For example, since even a few small scratches can cause problems to battery parts in hybrid vehicles, special control is needed. Kyodo Shaft supplies many products with high quality standards such as precision equipment parts.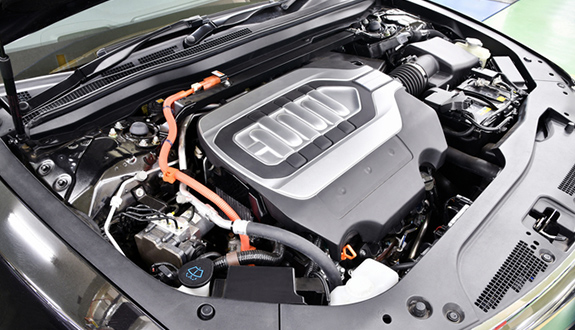 List of facilities
Eddy current flaw detector 2units

Ultrasonic flaw detector 2units

Die imeage dimension measuring instrument 1units

Die management room

Microscope 1units

Micro Vickers (hardness tester) 1units

Metallurgical microscope 1units

Hardness inspection machine 4units

Magnetic particle flaw detector 1units

Universal testing machine 2units