Research & Development The process design completely uses the
characteristics of steel.
01
The process design considers customer processing.
Customers machine shafts and wires into many shapes; materials that can handle more demanding processing have been required in recent years. In particular, in cold heading, cracks occur depending on materials when extremely thin flange parts are processed. To meet such requirements, we are developing optimal heat treatment conditions suitable for materials.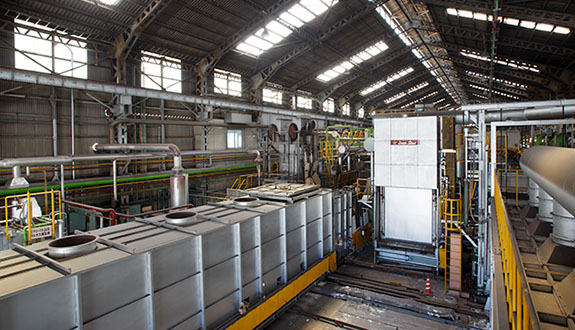 02
We pursue beautiful surface quality.
To enable customers to make beautiful surfaces of end products, high surface quality and dimensional accuracy are required for shafts and wires. To that end, in addition to die control, removing scale (iron oxide) from the material surface without roughening the surface is important. In acid pickling and blasting, we pursue optimal treatment conditions suitable for materials and achieve stable descaling without variation.
03
We apply the surface treatments that are best suited for the heading process.
Customers cold-head wire products. With technology improvement year by year regarding working speed, accuracy and die life, the corresponding requirements for improving the characteristics of wires are also increasing.
To demonstrate superior workability, both the characteristics of materials and surface treatment that have good lubricity and durability are now important.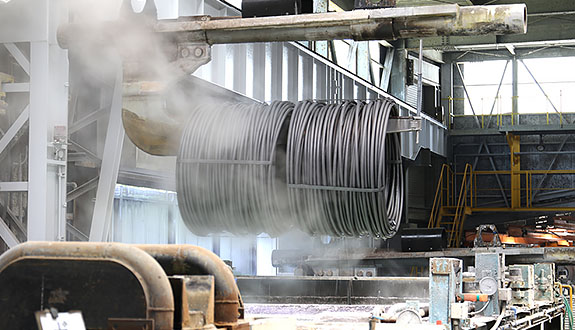 04
We study the products that can meet customer needs.
Parts diversification is progressing in the automobile industry, and manufacturing parts in simple process increasingly required. To meet such needs, we are studying the materials and processes that meet customer needs, cooperating with steel manufacturers.